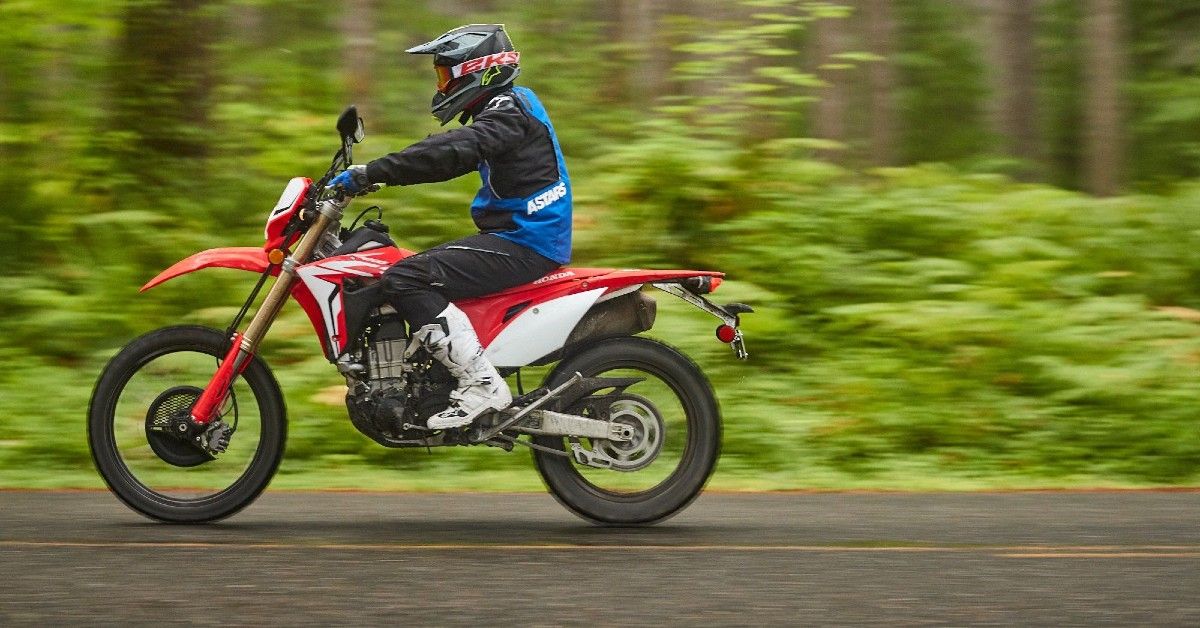 These are the 10 best dual-sport motorcycles you can buy right now
For a while it seemed like dual sport was more or less dead, with only a few very old models sticking around. Things have changed quite a lot lately, there are still a few older models but these are fan favorites and there are now also several new bikes to choose from. More and more people are now seeing the value in these street-legal dirt bikes, for most of us with no real motocross ambitions, it just makes more sense to hit your trail prefer.
Now there's a dual-sport machine that can pass both emissions and noise regulations around the world for just about any budget.
ten

Kawasaki KLR650
Most people buy the new KLR as a budget adventure bike, but at its core, in the base trim, it really is a great dual-sport.
The only downside to the venerable machine is its size and weight, which is obviously an off-road limitation and will be a little difficult to ride for new riders.
9

Honda CRF300L
If you're looking for something for beginners, look no further than the CRF. It has a modern fuel-injected engine and is accessible whichever way you look at it.
Although the saddle height may seem high for most riders, once you sit on it it will compress much lower. Unfortunately, this is also its biggest downside, it has too soft suspension, so bigger and heavier riders will hit it almost anywhere.
Related: Honda Gold Wing and CRF300L Models Upgraded for 2021
8

Suzuki DR-Z400S
The DR-Z has been around for over 20 years now, in this form, and is one of the last vehicles of any kind you can buy with a carburetor. Many fans are clamoring for Suzuki to update this machine, and they might, but in all likelihood the price will go up.
As it stands, it's one of the best value for money options, it has better suspension than any similarly priced bike and almost as much power as some of the more expensive modern bikes. It is in a class of its own in this segment.
7

KTM 500 EXC-F Six Days
If you shop around a bit, you might find cheaper 690s and Husky 701s, but they are very different machines.
The Six Days is a special machine that brings the best of high-performance enduro competition bikes to the streets. Obviously you have to pay for it, but if you're going to do serious off-roading this is one of the best machines for it.
Related: Check out KTM's 2023 off-road and enduro lineup
6

Kawasaki KLX250
Essentially, the KLX is the perfect blend of off-road capability and budget, it has better suspension than the CRF and a slightly more accessible seat height than the DR-Z.
Not everyone needs an enduro-championship-winning KTM or Husky, but with the KLX you'll lose a bit in handling. It really is a little earth-oriented dual sport.
5

Beta 390 RR-S
Another "dirt-bike-with-lights" option comes from the small Italian manufacturer, and is actually a great machine.
It's powerful, nimble and will definitely keep all Huskies and KTMs honest. Granted, this is going to be one of the most maintenance-intensive dual-sport bikes you can buy, with extremely short service intervals.
Related: Here's Everything We Know About the 2022 Beta 300 Xtrainer
4

Honda CRF450L
So the big boy Honda isn't that cheap, but it offers incredible value. It just won't compete with European bikes in terms of performance, but will certainly be cheaper to run.
It's one of those in-between options, as it's great on the road (for dual-sport) with a good gear and enough power, off-road an experienced rider will keep up with the expensive enduros, and it has more than enough of power for the average trail runner.
3

Husqvarna FE 350
Arguably the best and most nimble off-road dual-geared sport, produces decent power and isn't as difficult to maintain as some of the other high-performance alternatives.
Although it is very similar to the KTM, it actually has better suspension and the extra money is definitely worth it.
Related: Here's why the Husqvarna FE350s is the best legal dirt bike
2

Yamaha XT250
Somehow Yamaha is able to cram 11 inches of suspension travel into a bike with a 32 inch seat height, that's a pretty impressive trick to an otherwise cheap offer.
It's the ultimate learner's bike, learning to ride an all-terrain/dual-sport bike is simply the best way to learn, and the 20-horsepower air-cooled XT is both accessible and very little hassle. maintenance.
1

Beta 500 RR-S
Capable of developing 47 wheel horsepowerit is one of the fastest dual-sport bikes money can buy.
It's hard to compare the other bikes which have all been toned down to some extent for street use because Beta pretty much said hang on to the senses and gave us a competition bike with lights and a number plate registration.
Here's what makes the KTM 500 EXC-F one of the best dual-sport bikes
Read more
About the Author