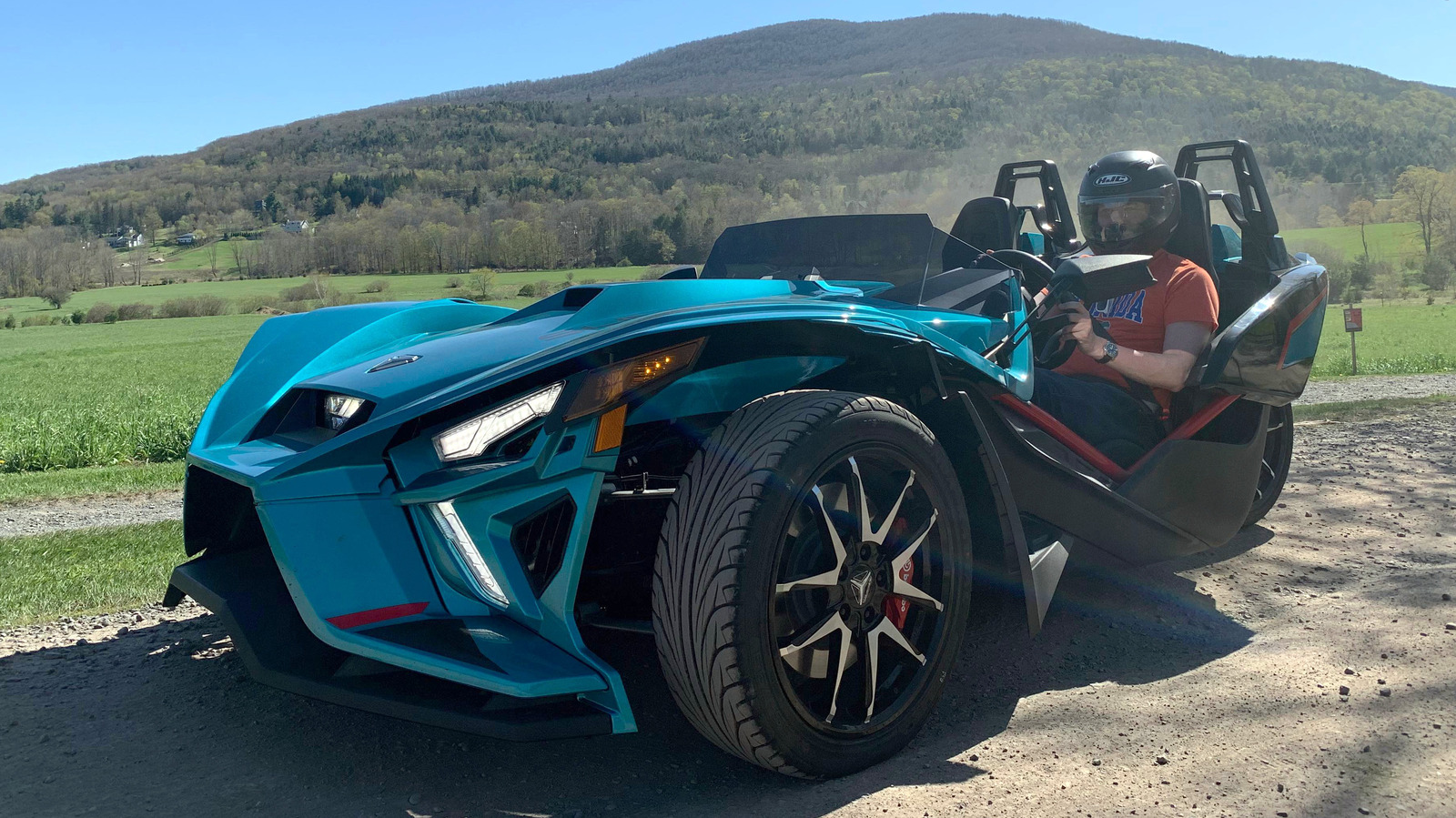 The most fun on three wheels
It's actually unfortunate that some of the most common places most people encounter a Slingshot are in cities like Las Vegas and New York. Driving anywhere with straight roads and steady red lights, the three-wheeler is a bit like a big dog desperate to run free while you're there, clutching its leash tightly. As soon as the light turns green, you'll touch the throttle, feel a fraction of the Slingshot's power, and immediately have to lift your foot again when you hit the city speed limit. At 30-35 miles per hour, the fun is just beginning. Any densely populated environment means it will likely stop there too.
On an open stretch of highway, however, you'll experience the Slingshot at its best. If you take the Slingshot to open stretches of road where you can feel its hard acceleration and push that rear wheel as far as you dare into corners, all of its flaws will go away. You will only be left with an incredible feeling of joy. The slingshot is fun, really fun. So it's up to you to take it somewhere where you can really have fun. I covered nearly 350 miles in my two weeks with the Slingshot and rode it on some of the best roads in upstate New York. Sadly, that didn't involve putting him on a trail, but I suspect if you really let him off the leash, this thing would be spectacular.