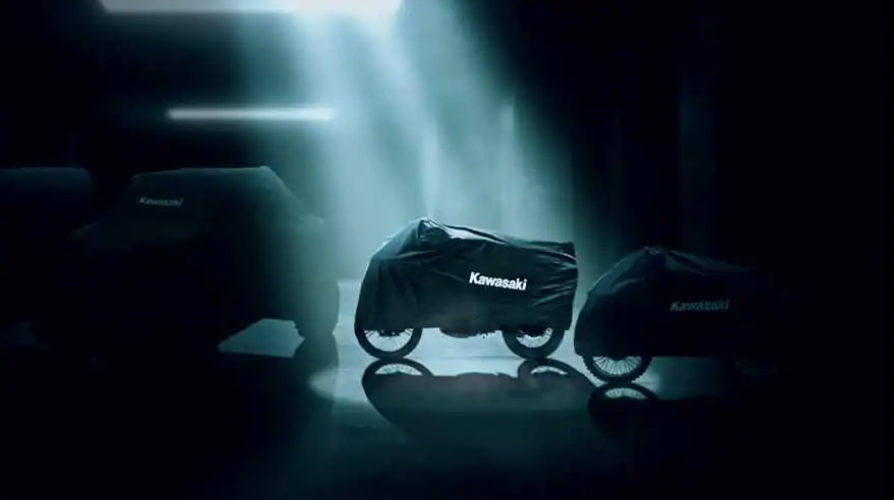 Kawasaki may have dual sport bikes coming in January!
Double-Sport? Yes – Mid-trip? Unknown
With the hugely popular KLR 650 removed from the Kawasaki lineup, their most recent unveiling brought us the KLX300 and KLX300SM; the first Super Moto to honor the People's Republic with green in a very long time. Kawasaki had promised six motorcycles would descend from the pipes, but when the foil was pulled from the large clearance, only five motorcycles were present. For riders looking for a bigger dual sport, the 300 simply won't do it, and that may be your golden ticket.
The missing sixth bike, along with a recently announced new seventh sibling, has been officially pushed back to January of the new year.
On January 26, 2021, Kawasaki will be ready to show the world the last motorcycle missing from the initial unveiling as well as the additional model which will also be included in the version along with three other vehicles unrelated to the motorcycle.
The teaser image includes two motorcycles, both are covered, but you can see they both have spoke rims. Although spoked rims denounce something more related to off-roading, one bike has studded off-road tires while the other has a street tire. These will definitely be geared towards dual sport or maybe an upcoming adventure bike. The real question is whether they will fill the place of the mid-displacement KLR which is in desperate need of a replacement? We will find out in January.