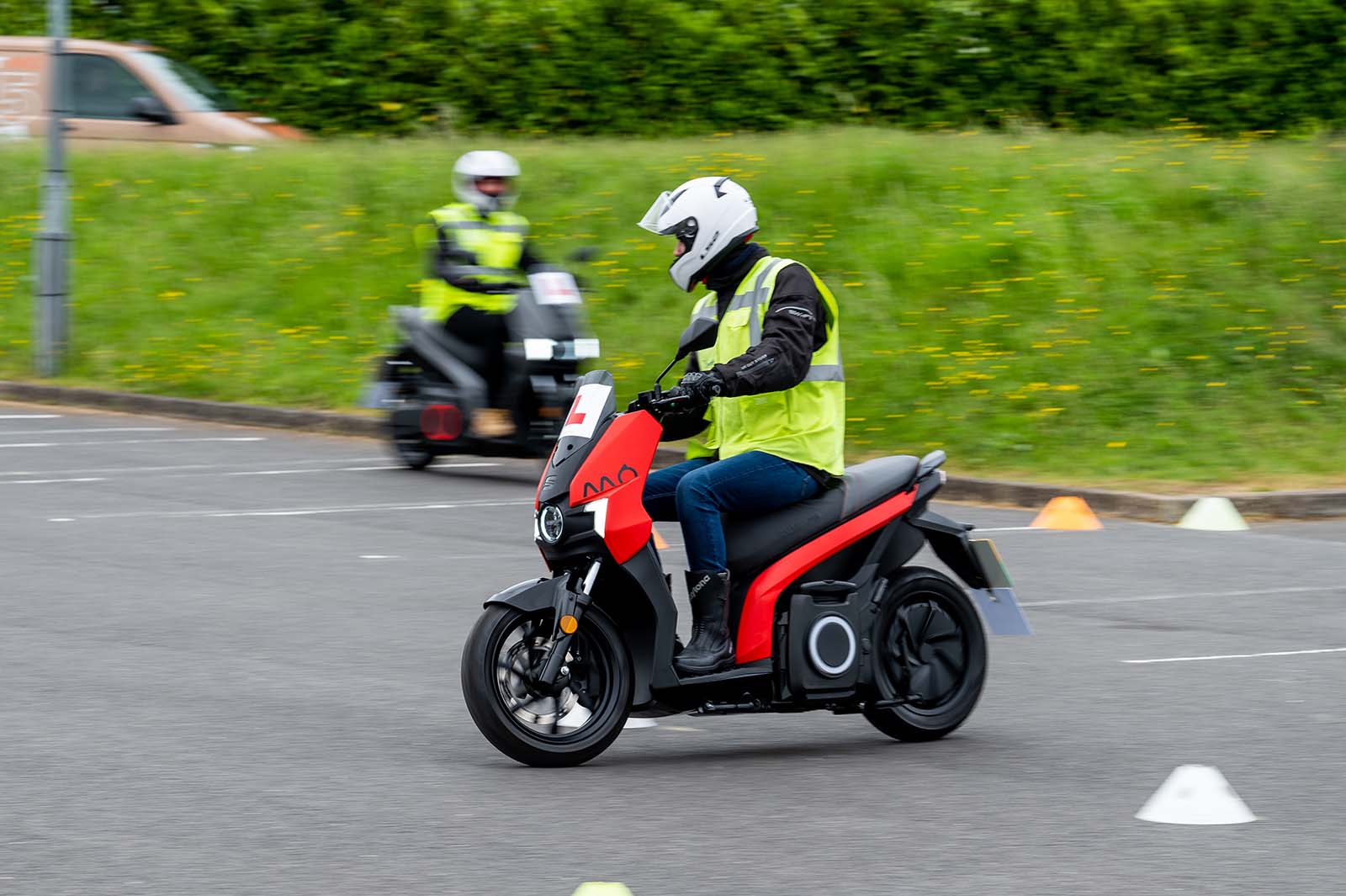 How to CBT Motorcycle on a Seat Mo Electric Scooter
Angelo was able to communicate with me on the road through a one-way radio system, which meant he could provide advice and directions. To test our ability to ride safely while obeying the rules of the road, we were taken on a number of different routes which presented a number of challenges.
At times during the ride, Angelo would ask me and my fellow trainees to stop and talk about our concerns. Angelo was pleased with the progress we had made on the road, but reiterated the importance of checking our surroundings with over-the-shoulder checks and using our mirrors to spot hazards from behind.
While there are a lot of things to remember when driving on the road, the Seat Mo proved to be a straightforward and easy-to-navigate machine on Edgware's busy roads.
After successfully overcoming roundabouts, dual carriageways, side roads and busy intersections, Angelo asked us to pull over so he could see a U-turn and an emergency stop.
Naturally, this proved less demanding after practicing the maneuver earlier in the day. I was able to execute the turn on the road and the emergency stop with no problem.
After the two hours was up, he was back at the test center to see if I had passed.
Is doing a CBT on an electric bike different from doing it on a gas bike?
Electric scooters and motorcycles are gearless, meaning you just twist the throttle to accelerate. This makes it easier to do a CBT on an e-bike than on a 125cc geared bike because you have one less thing to think about.
Ultimately, CBT is the same whether you ride an electric motorcycle or a gas-powered machine, as you still need to demonstrate a certain level of skill on and off the road.
E-scooters are generally heavier than a 125cc petrol equivalent and as I discovered this made some parts of CBT more difficult, especially if you are new to motorcycling.