honda revives the dax ST125 for 2023 with improved power, frame, suspension and brakes
back with all its essence
Honda announced it brings back the dax ST125 for 2023, the revival of the model born in the late 1960s. says the brand the new motorcycle is added with more power, an upgraded frame, suspension and brakes, but its simple essence remains the same with its small size, easygoing engine and light steering. at the moment the bike will only be available in europe and honda has not yet released any statement regarding its sale in the american market.
the name "dax" is derived from the dog daschund which the brand says resembles the motorcycle's t-shaped stamped steel mainframe. built with 21st century engineering and craftsmanship, the dax 2023 exudes toughness and style with its period details, tall mini-ape handlebars, off-road inspired upswept exhaust muffler and its double saddle, all giving the dax an incomparable, charming shape.
images courtesy of honda
features and upgrades
according to the brand, the 2023 dax carries the 124cc air-cooled engine that produces a peak power of 6.9kW with 10.8nm of torque, which is equivalent to spirited city acceleration and speed realistic two-speed cruise of 90 km/h. it also consumes fuel, at 63.7 km/l (WMTC mode). to make life even simpler, a centrifugal clutch removes one clutch lever, giving it a throttle-open and kick-start system. switching the four gears is done by foot, but the system does all the work.
the seat height is just 775mm, providing an upright and relaxed riding position. High-quality suspension – 31mm USD front forks and dual rear shocks – provide a comfortable ride, as do large tires front and rear, which grip well on a variety of surfaces. For added peace of mind, single-channel ABS controls braking force to the front and rear hydraulic calipers.
the chrome rear grab bar is styled perfect and also provides a neat grip for a passenger. a cover protects the final-drive chain from the elements and loose clothing while blacked-out 12-inch 5-spoke wheels add a modern touch. full LED lighting and a compact, negative circular LCD instrument display show all the speed and bike information the rider needs.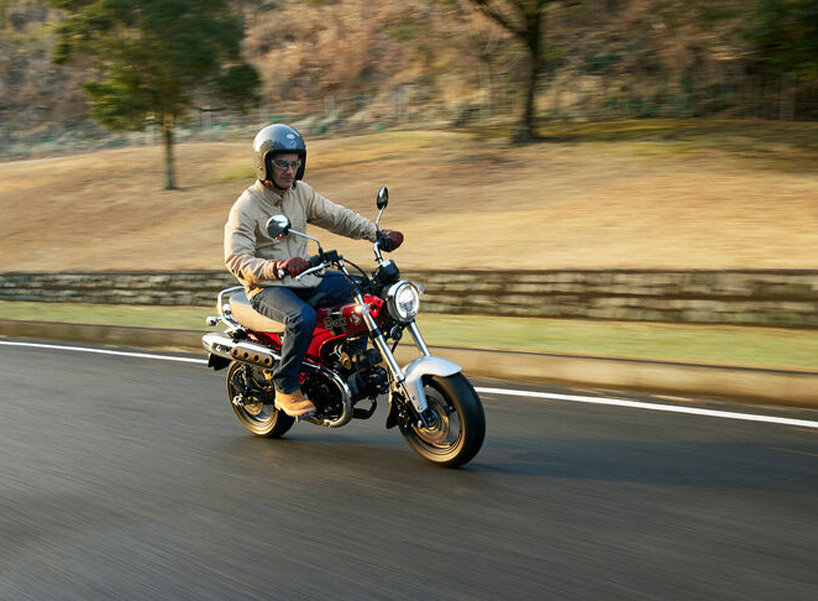 the new dax ST125 for 2023
create new memories
honda believes that motorcycles, like any other object, evoke nostalgia through memories. it brings a true style icon back to its day for modern use with big performance packed into a small bike. 'that first lap of the accelerator, the feeling of moving forward, of individuality. of freedom. this is what the dax does. he throws the door to motorcycling wide open for everyone and does so with genuine, cheeky charm. after 40 years away from europe, an old faithful friend is back, ready to make new memories,' declares the mark. With its evolved features and classic looks, riding the Dax ST125 offers a chance to hold on to the melancholic past while creating new memories in the present.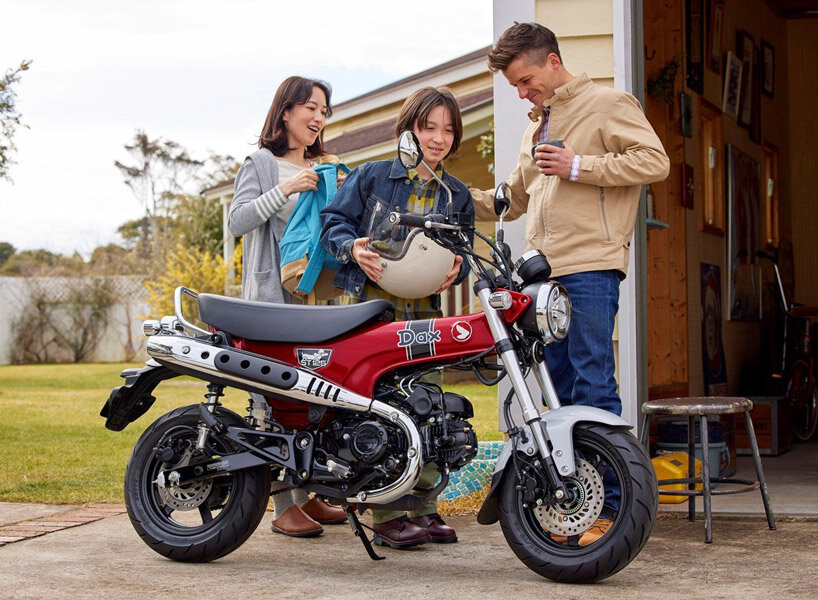 the word 'dax' is derived from the dog breed daschund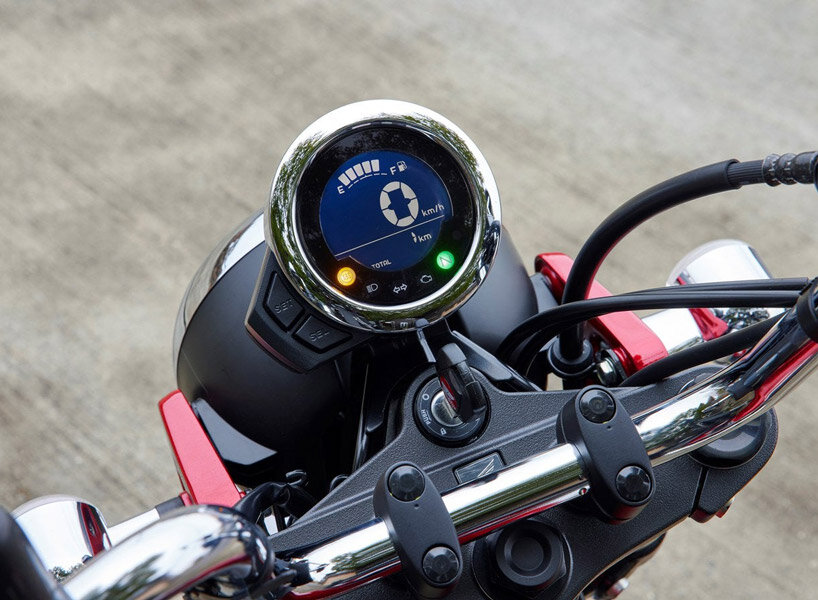 motorcycle circular LCD instrument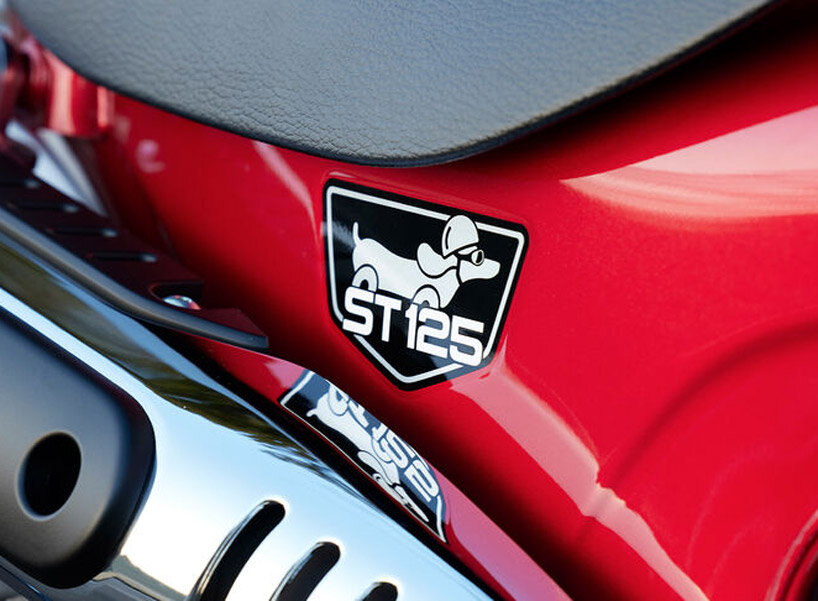 the logo of the new dax ST125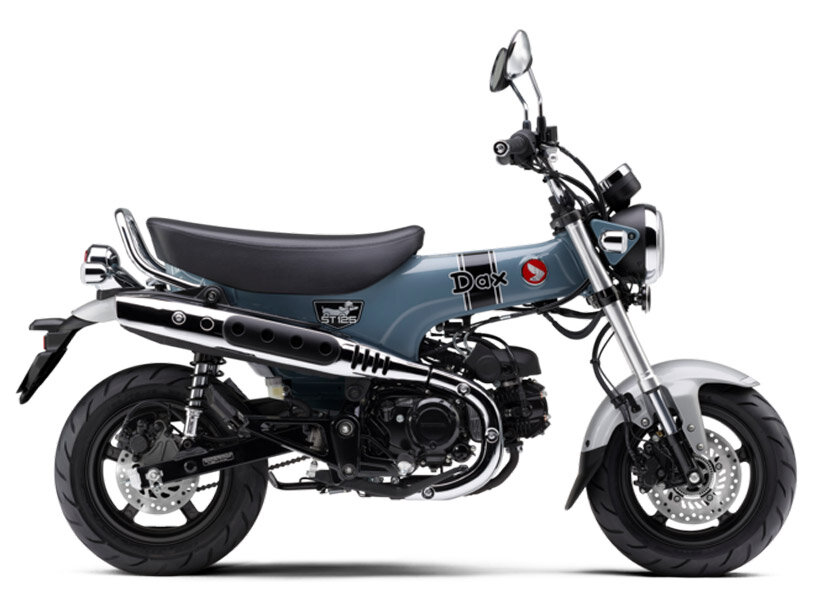 motorcycle pearl gray cadet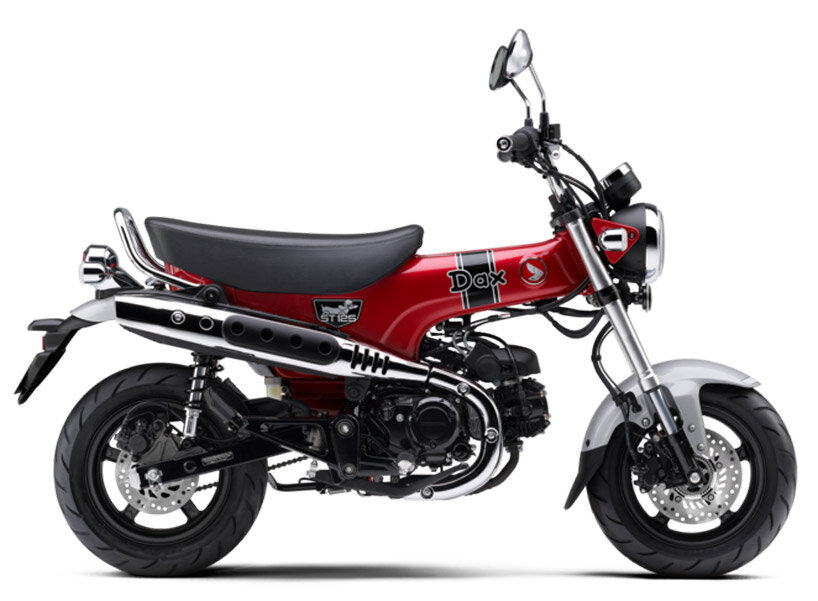 motorcycle red pearl nebula
project info:
Name: honda dax ST125
business: Honda
year: 2023
Matthew Burgos | design boom
March 15, 2022