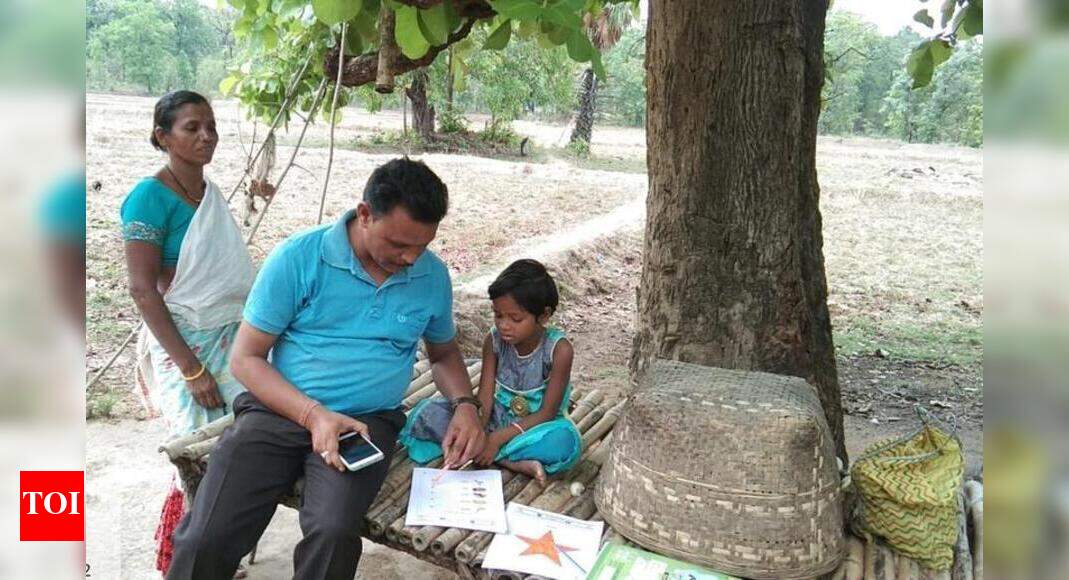 Gadchiroli teachers spare no effort to enroll students | Nagpur News
As part of Maharashtra government's special campaign, teachers at zilla parishad school are reaching out to children in remote woodlands, hilltop hamlets and remote farmlands
Nagpur: Driving at lower speeds at full throttle is the only way a motorcycle can navigate the narrow, rugged terrain of the remote forested borderlands of Gadchiroli. With skills that resemble those of off-road rally bikers, teachers at the zilla parishad school in the naxalite-infested Bhamragarh taluka are tackling topographical challenges head-on to reach their students for a special ongoing campaign by the state government.
Whether in remote farmland or village courtyards or amidst thatched roof huts in hilltop hamlets, these ZP school teachers ensure that no student is left behind. left over. Their mission is twofold: to ensure that every child is enrolled in school and that he/she also learns "something" before formal schooling begins in the last week of June.
JS Wadlakonda, an employee of the education department of ZP, said, "It is part of the state government campaign called Shaalaa Purvi Tayyari (preschool preparation) where we try to teach the basics of the language and figures to children going to school for the first time. ."
Although the campaign may be supported by the government, the motivation of the teachers to go far beyond this in the dense and sparsely populated jungle region is something to be admired.
Vinit Padmawar, a ZP teacher who was recently praised by the Minister of Education for a library initiative, said, "We have to consider them as our children, then only motivation can come. Once you are convinced that a good education is the only way out for these children, then no hardship matters.
Teachers travel to every nook and corner of the tribal region where Naxalite activity is very high. Once students eligible for Std I admissions have been identified, study kits are distributed, including easy-to-understand activities like coloring to familiarize them with letters and numbers.
"Our teachers visit them once or twice a week and monitor progress. Even literate volunteers have come forward to help us get things done. This academic activity will familiarize students with the formal learning process at school next month," Wadlakonda said.
At present, about 450 children from remote Bhamragarh taluka are part of this campaign.
FOLLOW US ON SOCIAL NETWORKS
FacebookTwitterinstagramKOO APPYOUTUBE