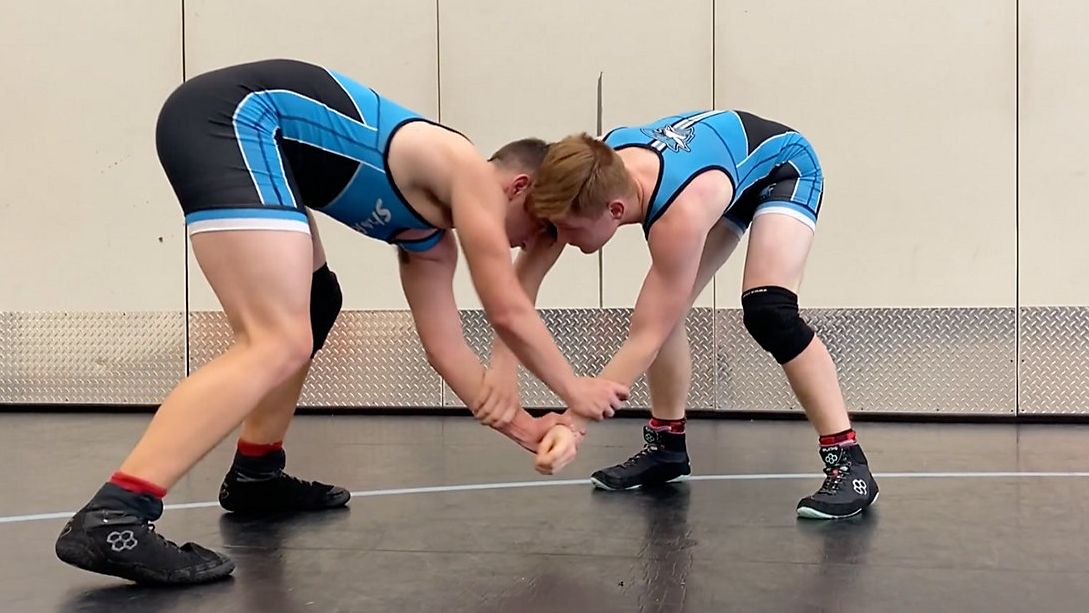 Caleb Murray of Hernando County excels as a dual-sport athlete
SPRING HILL – Caleb Murray sees every practice as an opportunity.
"Be mentally strong and be conditioned, and know what you need to do in practice. Practice makes perfect."
If he loses an encounter, he knows there is no one else to blame.
"I live and die by my own decisions, that's definitely one of the big things about wrestling that I love."
Murray's pursuit of perfection on the mat is driven by competition.
"I'm a little too competitive. Which is a good thing and a bad thing, you know. If somebody beats me, I get pissed off so it's like oh I want to do it again. I want this game again for be able to beat him."
Murray is the captain of the Nature Coast wrestling team and the current Gulf Coast Conference champion.
But his interest in the sport was sparked by another passion.
"I started in high school actually to get better at football. It makes you a better tackler, a better grappler."
Murray is also an outstanding linebacker. He finished his senior season with 111 tackles.
All of this while maintaining a 3.82 GPA in advanced placement courses.
"All the different AP classes, the dual enrollment, it's definitely a bit difficult, but I think it's definitely worth it when you go to college."
His dedication to studies and athletics caught the attention of many college programs. Murray has 12 football offers and several more for wrestling, with some schools wanting him for both.
His wrestling coach and father, Mark Murray, says it's a testament to his Caleb's work ethic.
"He's motivated. He's motivated. I like that he motivates others," his Mark Murray said. "He is ready to lead from the front and lead by example."
Murray takes his role as a dual-sport athlete seriously, but above all he hopes to be a leader.
"Come here and set a good example. Train hard, even though I'm not feeling my best, there have been tournaments where I've been sick. You always have to give your all," Murray said. "It's a great feeling that everyone looks up to you.